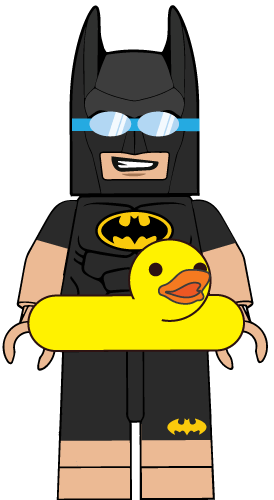 Bricks 4 Kidz camps are a fresh and fun way for kids to spend their school or holiday break! Children will enjoy using LEGO® Bricks to build specially-designed models, play games, explore the world of engineering, architecture and movie-making.
Celebrate your child's birthday and build memories with a unique Bricks 4 Kidz party experience. The timeless fun of LEGO® Bricks is sure to be a crowd pleaser for boys and girls from pre-school to pre-teen.
Our After School Classes will provide primary school children with a unique opportunity to learn, build and play with LEGO® bricks.
Our popular Saturday Builders Club is back! Join us for awesome STEM-based fun this term in Wexford Town!
Bricks 4 Kidz School Tour provides children with a unique play based education experience in a stimulating learning environment.  The Creativity Centre has been designed to maximise this educational experience with each zone teaching the principles of STEM through a series of LEGO® based play activities.
A Bricks 4 Kidz workshop uses LEGO® Bricks that kids love, to deliver hands-on lessons correlated to cross-disciplinary curriculum objectives. The Bricks 4 Kidz approach to learning is imaginative, multi-sensory and fun, creating a dynamic learning experience for your students.
Experience our exciting Jr. Robotics and Advanced Robotics classes! Build a motorised model and watch it come to life using simple LEGO® WeDo® software. As your skills improve, advance to LEGO® EV3 Mindstorms® classes for more challenging robot-building and programming!
Educational Play is predicted to be the fastest growing franchising sector over the next 10 years. Bricks 4 Kidz is the global market leader in this space, teaching STEM through LEGO®.
We Learn. We Build. We Play
Bricks 4 Kidz – Wexford Town
Bricks 4 Kidz in Wexford provides a comprehensive suite of STEM based programmes through LEGO® construction builds to preschools, primary and secondary schools. Science, Technology, Engineering and Maths (STEM) is prominent in education and is important because it plays a vital role in our every day lives.
Science allows us to explore, investigate and develop an understanding of life.
Technology is human knowledge which involves tools, materials and systems.
Engineering is using skills to solve technical problems to design and build things.
Maths gives us the opportunity to utilize and develop skills as we estimate, count and measure.
Our Creativity Centre located on the Quay in Wexford Town has recently been accredited by Science Foundation Ireland as a Science and Maths Discovery Centre. This is the perfect venue for School Tours, School Workshops, After School Classes, Birthday Parties, Kids Nights Out, Camps, LEGO® Therapy Workshops, Events and Corporate Entertainment.
Each of our programmes have been designed by educators, engineers and architects and developed to match school curricula. The highest standards of learning are demonstrated at Bricks 4 Kidz and that is why primary teachers put Bricks 4 Kidz at the top of their list for extra curricular learning activities.
As parents, we want to provide our children with every opportunity for a future in Science, Technology, Engineering and Maths. It has been proven that children are more likely to pursue a career in these areas if they have had a positive STEM education experience at a young age and Bricks 4 Kidz Wexford harnesses this in a fun and innovative way. For more information about our extensive range of activities, please contact us on 087 449 1209.
They think it's
COOL.
You know it's
EDUCATIONAL.
We Learn. We Build. We Play
Copyright © 2018 Bricks 4 Kidz. All rights reserved. PRIVACY POLICY | CORPORATE CONTACT
LEGO® and DUPLO® are registered trademarks of the LEGO® Group of companies which does not sponsor, authorize or endorse these programs or this web site.